Certified Hyundai Tire Center Near Biloxi, MS
New Hyundai tires for sale are right around the corner at Matt Bowers Hyundai in Gulfport, MS. Our team has created plenty of ways for you to save and extend the life of your tires. Click here to make an appointment at our
Certified Hyundai Service Center
, or read on for more information.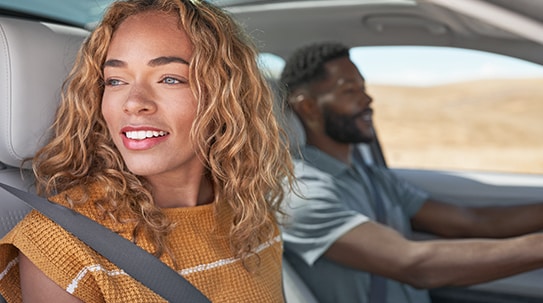 Keep Rollin' Down the Road
Our new Hyundai tires for sale are mounted, balanced, and aligned before being filled to the correct Hyundai tire pressure. Be sure to check your pressure from time to time to make the most out of your tire's life & fuel economy.
Warning Lights Are Your Friend
Think of your tire pressure monitoring system as your vehicle's way of letting you know there's a minor issue that needs your attention. Filling your tires to the correct pressure will automatically initiate a Hyundai tire light reset. Most Hyundai vehicles from 2007 onward are equipped with this system. Please ask a service advisor or check your owner's manual if you're unsure.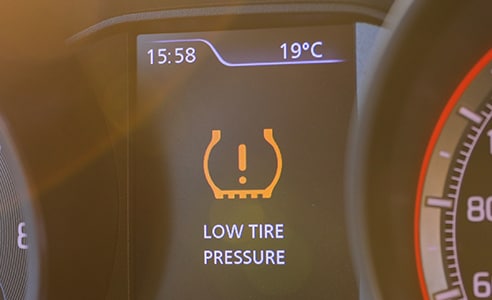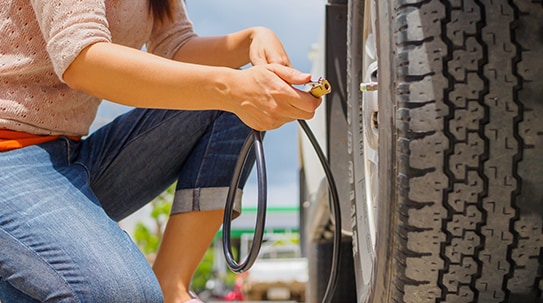 Airing Up is Easy
If your tire pressure light has come on, not to worry. Just about every gas station near Gautier, MS has an air/water filling station. If you have an onboard monitor, it will be easy to see when you've filled up your tire to the right level. If you don't have this system, then the general rule is that your tire will inflate at about a pound per second from a standard shop air compressor.
Use Your Head. Or George Washington's
All of our new Hyundai tires for sale leave here ready to take on the next leg of your journey. Keeping your tire pressures at the right level will help you prolong their life. If your vehicle is equipped with an onboard pressure monitor, it will tell you which wheel needs air (and how much, too). If you drive an earlier model, a quarter is all you need. Turn the quarter upside down and place it in your tires' tread. Come and see us for assistance if you can see the top of 'ole GWs head.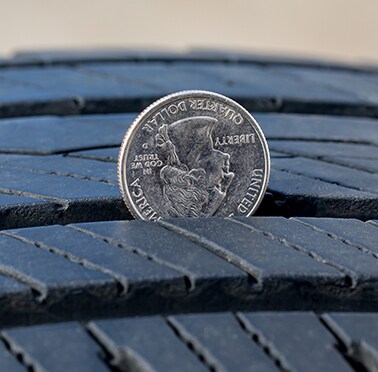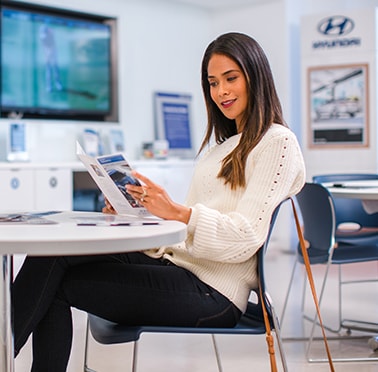 Our Hyundai Tire Prices Have Built-In Value
All of the tires that we sell at our Hyundai parts & accessories center come with the assurance of a 24-month roadside warranty. Considering the cost of just a single replacement, this is an incredible bonus that our customers love. So the next time you're out there and something happens, just come on in for a hassle-free Hyundai tire replacement.
Watch our service introduction video
Hyundai Tire Rotation and Balance near Biloxi, MS
Ask about our service rewards program that allows you to earn valuable points to use as savings on things like professional Hyundai battery service, oil changes, brakes, and more. The award-winning team at Matt Bowers Hyundai is here and ready to help you get the most memorable service experience yet. Don't risk your family's safety on tires that need replacing. New Hyundai tires for sale are waiting for you here.
Need Tire Service? Contact Us Today!
Delaying tire service can result in excessive tire wear and unsafe driving conditions. Let us provide the best possible service for your Hyundai
Schedule Service